Underground Pipeline Equipment Maintenance
Time:2021-12-18 Click:187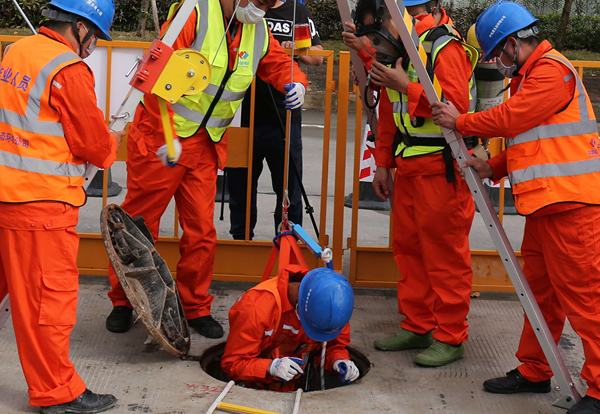 Security Inspection and Equipment Maintenance of Underground Pipeline
Security Inspection and Equipment Maintenance of Urban Living Underground Pipelines by Ecological Environment Management Company
In Every City, There Are Strong Underground Pipe Gallery Systems. Many of Them Are Installed and Built Through Underground Pipe Corridors, Such As Natural Gas, Electricity and Sewage Systems. in Troubleshooting, the Workers Go Down to the Deep Underground Through the Wellhead of the Pipeline. Before Going Down the Pipeline, They Need to Be Supported by a Lifting Support to Slowly Put Them Down. the Workers Should Check the Oxygen Content in the Air and Wear Personal Safety Protection Equipment Before Going Down the Pipe Gallery.

Copyright © China Hangzhou Guanhang Machinery Equipment Co., Ltd
Made in China by Guanhang Safe Lifelines Factory 
Sitemap
Sitemap
Hotline

Hotline

+0086 571 8620 8669

Wechat

Gototop
X
Screenshot, wechat identification QR code
Wechat:15384033356
(Click wechat copy to add friends)
Wechat has been copied, please open wechat to add details!