Operation of Tripod in Underground Pipeline in Limited Space
Time:2021-12-18 Click:116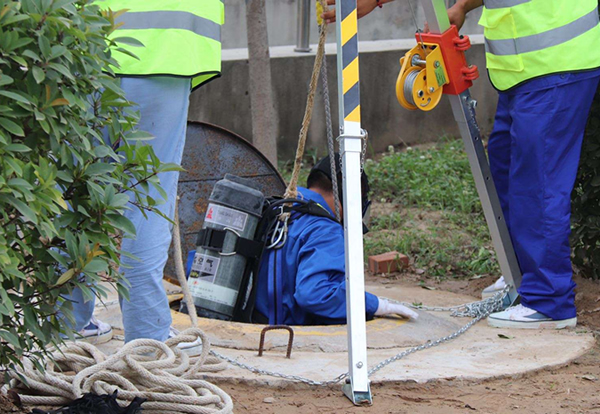 Guanhang Machinery is a Professional Manufacturer of Rescue Tripod
The Rescue Tripod is Also Called a Lifting Bracket.
Guanhang Tripod is Often Used for Underground Pipeline Operation in Limited Space.
Including Underground Weather Hot Pipeline Maintenance, Underground Cable Channel Operation, Geological Disaster Crack Space Rescue and Other Places. the Figure Above Shows the Leakage of Tap Water Pipeline, and the Staff Went Down the Well to Close the Valve.

Copyright © China Hangzhou Guanhang Machinery Equipment Co., Ltd
Made in China by Guanhang Safe Lifelines Factory 
Sitemap
Sitemap
Hotline

Hotline

+0086 571 8620 8669

Wechat

Gototop
X
Screenshot, wechat identification QR code
Wechat:15384033356
(Click wechat copy to add friends)
Wechat has been copied, please open wechat to add details!