Working at heights is a high-risk industry with significant safety hazards, so it is necessary to wear fall arrest devices during the work process. So, the question arises, what kind of working environment belongs to working at heights? Overall, high-altitude operations are mainly divided into the following types.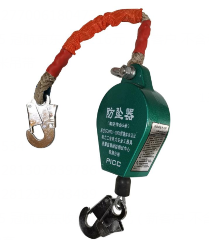 Edge operation: High altitude operation at the construction site where there is no enclosure or the height of the enclosure is less than 2000px at the edge of the working face.
Opening operations: Operations near holes or openings. Operations on floors, roofs, platforms, etc. in the horizontal direction with short edges less than 625px (greater than 62.5px) are called holes, and operations equal to or greater than 625px are called holes.
Climbing operation: High altitude operation carried out under climbing conditions using climbing facilities on building structures or scaffolding, or using ladders or other climbing facilities.
Cross operation: High altitude operation carried out simultaneously at different levels of the construction site in a spatially connected state.
Suspended operation: Conduct high-altitude operations while the surrounding area is in a suspended state. Its characteristic is to perform high-altitude operations when the operator has no foothold or a secure foothold.
All of the above working environments are high-altitude operations, which pose significant risks. Therefore, it is essential to wear high-altitude fall arresters and safety ropes when working.