Some entertainment and fitness activities also require wearing fall arresters
Time:2023-09-12 Click:137
There is a group of passionate extreme sports enthusiasts in this world, and rock climbing is one of them. Rock climbing consumes a lot of physical energy. To successfully complete rock climbing, one must have a strong will and a strong physique, and also need some basic climbing skills.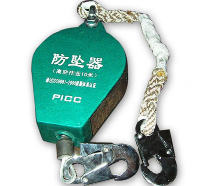 Currently, many teenagers have also conducted rock climbing courses, which can enhance their sense of coordination and balance. It can also improve teenagers' concentration and focus. It has to be said that it is a very good course.

When participating in rock climbing, everyone must pay attention to wearing fall arrest devices. Never engage in unarmed climbing without any protective measures. If you make a mistake, the consequences will be unimaginable. There are clear regulations in the country that people should wear a fall arrest device when they exceed two meters in height, so they must not be careless when participating in rock climbing activities.

Copyright © China Hangzhou Guanhang Machinery Equipment Co., Ltd
Made in China by Guanhang Safe Lifelines Factory 
Sitemap
Sitemap
Hotline

Hotline

+0086 571 8620 8669

Wechat

Gototop
X
Screenshot, wechat identification QR code
Wechat:15384033356
(Click wechat copy to add friends)
Wechat has been copied, please open wechat to add details!