At present, there are various brands of fall arresters, among which there are some inferior products. As the god of protection for work at height, once the fall arresters have quality problems, it will be very dangerous. All Guanhang remind you to pay attention when you choose them. What fall arresters are not recommended to buy? Next, Guanhang will make an inventory for you.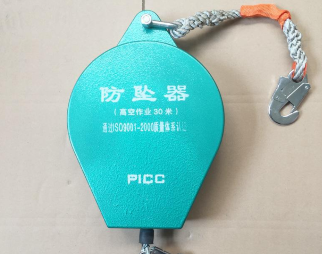 First of all, the "three no" fall arrester cannot be purchased. A high-quality fall arrester must have a certificate of conformity, a manual and a location mark. These books and the most basic safety guarantee. If there are no such books, it is necessary to be cautious.

Then, fall arresters with a production date of more than three years cannot be purchased. Even though they have not been used after leaving the factory, the metal properties will also decline after a long time of placing, and it is difficult to avoid rusting of parts. The safety performance of such fall arresters cannot be guaranteed. Therefore, before purchasing the fall arresters, you must pay attention to the production date of the fall arresters.

Finally, the extremely cheap fall arresters need to be cautious. At present, the fall arresters market is relatively mature, and there is almost no price war to seize the market. The price of fall arresters with the same quality is basically not much different, and the extremely cheap fall arresters are likely to have quality problems. Therefore, don't take a big loss for the sake of seeking a small price. You should know that each price is worth a penny.