The steel wire ropes of fall arresters are generally very thin, which makes many people worry. If a fall occurs, even if the fall arresters can complete self-locking, can such thin steel wire ropes really bear the weight of a person? In fact, this concern is completely unnecessary, because the wire rope of the fall arrester is made of special steel.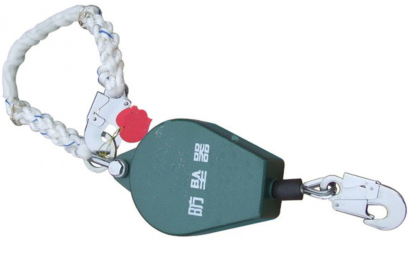 The fall arresters with guaranteed quality generally choose special steel, which is also called alloy steel. One or several alloy elements are added to carbon steel appropriately to change the structure of the steel, so that the steel has various special properties, such as high strength, hardness, good plasticity, toughness, wear resistance, corrosion resistance, and many other excellent properties.
This kind of wire rope is more than enough to bear the weight of an adult, so it can fully ensure the safety of a high-altitude operator. There is no need to worry about the breakage of the wire rope of the fall arrester.