Fall arresters are essential tools for workers to carry out high-altitude operations. As is well known, high-altitude work is very dangerous, and with protective devices such as fall arresters, high-altitude work has a great safety guarantee. So, what height does a fall arrester need to be used?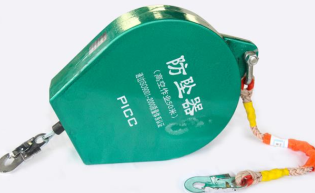 Generally speaking, after working at heights exceeding two meters, workers must wear safety facilities before starting work. Although the height of 2 meters is not very high, it also carries a certain degree of danger. If you do not wear protective devices and cannot accurately control your falling position, you may find the ground first, posing a significant safety hazard. Fall arresters are prepared for unexpected falls without preparation, so when the height exceeds two meters, safety protection equipment must be worn before work can proceed.
In addition to high-altitude operations, it is also necessary to wear fall arresters when working in the well. With the protection of fall arresters, workers will be guaranteed to carry out their work. If there are customers who require fall arresters, you can also contact us directly. The specifications and models of the Guanhang anti fall device are complete, with guaranteed quality and affordable prices, making it a worthwhile choice for you.