Factory selling rescue tripods in China
Time:2023-08-15 Click:118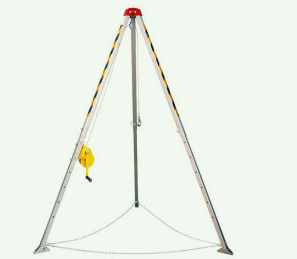 The rescue tripod is a stretchable support made of high-strength lightweight alloy. Its characteristic is that the safety factor is greater than 10, equipped with self-locking devices for lifting and lowering, specially made stainless steel wire rope, with good flexibility and no damage to the steel rope due to rust or lack of oil.
The Guanhang brand rescue tripod is a high-quality rescue equipment in China, with first-class product quality, reasonable prices, and diverse shipping methods. It is a legitimate and reliable manufacturer. Friends are welcome to inquire and purchase.
Copyright © China Hangzhou Guanhang Machinery Equipment Co., Ltd
Made in China by Guanhang Safe Lifelines Factory 
Sitemap
Sitemap
Hotline

Hotline

+0086 571 8620 8669

Wechat

Gototop
X
Screenshot, wechat identification QR code
Wechat:15384033356
(Click wechat copy to add friends)
Wechat has been copied, please open wechat to add details!