What happens when the anti fall device loses its locking function
Time:2023-09-23 Click:138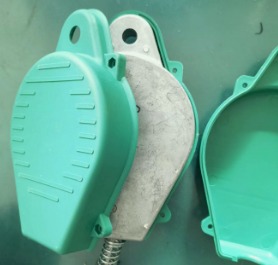 The locking mechanism inside the speed difference anti fall device is composed of ratchet pawls, friction plates, steel strips, steel wire ropes, and other components. Among these components, the key components responsible for the locking function are the ratchet pawls and gears. If these components cannot be locked in a timely manner after sensing the rapid pulling out of the steel wire rope, it indicates that it has lost its locking function.
Once the speed difference fall arrester loses its locking function, it will definitely not be able to participate in high-altitude work protection work, but we can use it as a spring balancer device to hang and lift heavy objects within the load capacity range of the fall arrester.
Copyright © China Hangzhou Guanhang Machinery Equipment Co., Ltd
Made in China by Guanhang Safe Lifelines Factory 
Sitemap
Sitemap
Hotline

Hotline

+0086 571 8620 8669

Wechat

Gototop
X
Screenshot, wechat identification QR code
Wechat:15384033356
(Click wechat copy to add friends)
Wechat has been copied, please open wechat to add details!