When the high-altitude fall arrester pulls out the safety rope, it will make a regular "clattering" sound. This sound belongs to the sound of ratchet pawl impact, which is a normal sound. However, if there is irregular noise, the user needs to pay attention to it. How to deal with this fall arrester?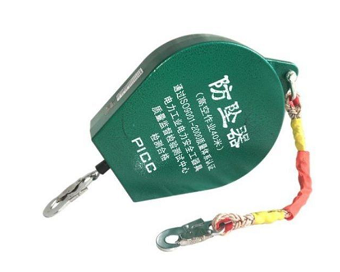 The abnormal sound of the high-altitude fall arrester during use is generally caused by the abnormality between the ratchet wheel and pawl. In this case, we can no longer use it and should replace it with a new product. The old fall arrester can be sent back to the manufacturer, and professional and technical personnel will check it, remove the fault, and then hand it over to the customer for use.

As an important protective appliance, the high-altitude fall arrester can not be taken lightly when encountering small problems. When problems are found, we can contact professionals to deal with them, so as to eliminate equipment faults and ensure operation safety.